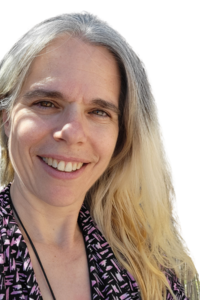 About Gemma
Gemma (say it like a gem) is a strong and powerful woman, victorious over 15 years of domestic violence (beaten, put down, and even raped).
Sascha, her third, last, and dream husband, unfailingly supported her in all aspects of her healing and transformation, encouraging feelings of self-esteem, self-love, and self-confidence. Sascha is an expert in human potential and leadership development among many other things.
Among Gemma's many publications, podcasts, radio shows, TV shows, and summits, she is an award-winning transformational life expert. Her mission is to give people suffering from abusive relationships hope for a better future.
She accomplishes her soul-calling with her book series, her articles "Gemma's Gem", her podcast "Real Talk Real Women", and her Mastermind groups that support strong and powerful women victorious over their own life challenges to keep on rising above and beyond their expectations. She now is the co-founder of the "From Victim To Victory™ Book Series" with her husband Sascha who wrote the first volume of this series.